Spectra Photosync Tinting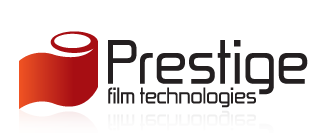 San Diego's weather was designed for long, relaxing rides with amazing views of beaches and sunsets. Window tinting effectively keeps the sun out of your eyes to ensure your comfort, but what if the tint could adjust its shade based on the amount of sun? That's where Spectra window tinting comes into play.
What Sets Spectra Photosync Window Tint Apart?
Spectra Photosync offers much more than the average window tint film. Developed by Prestige, the film uses the latest in solar adaptive coating to create a tint that actually adjusts its shade based on how much sun is hitting your windows, so on cloudier days, you can still have plenty of protection without feeling like you're driving in the dark.
Spectra window tinting offers some amazing benefits to your driving experience.Spectra Photosync Film Layers
The film can change its shade up to 11% based on sun intensity.
When fully activated, the tint can resist up to 98.5% of infrared light, allowing for superior heat rejection to keep you much cooler without needing to turn on the A/C.
The film contains no metals, so you don't have to worry about interference with GPS, mobile signals, or radio frequencies.
Most importantly, the film rejects 99.5% of UV rays, protecting you and preventing fading and sun damage to your car's interiors.
Why Choose Monumental Workx for Spectra Window Tinting?
Monumental Workx is dedicated to providing excellent customer service for all your car tinting needs.
Our team of technicians has been professionally trained and certified to properly install window tinting and ensure the utmost care for your car.
We can treat cars of all makes and models.
Monumental Workx has received over 100 five-star reviews on Yelp.
We use the best tools and materials to accomplish the job at hand.
Get a Free Estimate for Window Tinting
Other Services We Provide